Project Spotlight: Hitachi
Hitachi has now completed combining four locations in the Bay Area into one full building at Santa Clara Square. Officemorph assisted with the preparations and move of the two Vantara locations into four floors. The 636 person move was successfully executed with the collaborative efforts of Hitachi Vantara, officemorph, Cushman and Wakefield , and Chipman Relocations .
---
Spotlight: Lighting Designer
Recently we had the opportunity to interview Brandon Thrasher over at HLB Lighting, a company that provides lighting design services to create meaningful experiences and brand value in the workplace.
Q. When in the project cycle are you brought in?
We are ideally brought in at the schematic design phase. During this phase we discuss the design options, develop conceptual lighting plans, and provide rendered plans or elevations.
Q. What are the key challenges that you face?
The biggest challenge that we face is when the client has not budgeted the appropriate amount for the project and we must figure out how to deliver the design intent within their budget and use creative solutions to achieve the design.
Q. What is your favorite part about this business?
No two days are the same. Each project is approached with a fresh set of eyes and requires a creative approach.
"It is ideal that we are brought on early in the project cycle so we can provide design input from the start"
Interested to learn more? Check out their website.
---
Article Spotlight: Boost Productivity and Collaboration
Adam, officemorph's principal, was recently featured in this article about the 5 Ways to Help Boost Productivity and Collaboration With Creative Spaces . It covers everything from open floor plans and designated rooms to welcome lobbys. One key takeaway is that employees need a variety of spaces tailored to different tasks. Check out the article for more details!
---
Autism Awareness Month: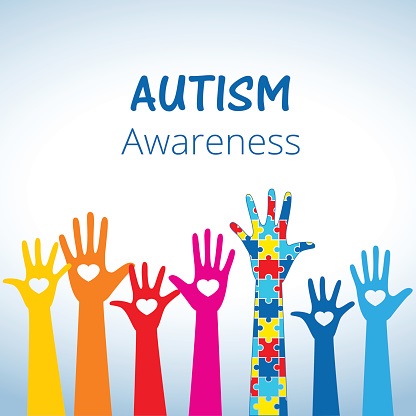 April is National Autism Awareness Month. This article shows how businesses are making shifts to make the workplace more inviting to those on the autism spectrum. Here in the Bay Area, our client Easterseals works with individuals with autism and other developmental disabilities to address life's challenges, achieve personal goals, and gain greater independence for everyday living.
---
Adventures Outside the Office:
Father-daughter fancy ice cream tasting in Portlandia, Pike Place Market birthday trip, Groovy times, and Hamilton at the Orpheum in San Francisco.